WELCOME TO THE VILLAINS FANON WIKI
FEATURED VILLAIN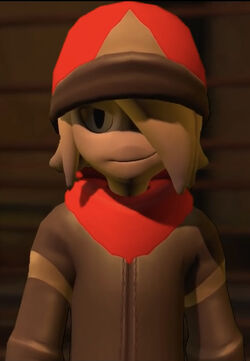 Niles is the overarching antagonist of the Australian adult-animated comedy web series SMG4.
He is an imperfect meme guardian created by the God Box to assist SuperMemeGuardian0 and his avatar Fred in maintaining their domain. However, obsessed with achieving power and perfection, he eventually killed Fred and fused with SMG0, becoming Zero, a malevolent virus which travels across the multiverse to destroy different universes, with Niles as the dominant consciousness.
After inhabiting an abandoned cathedral within the Dark Web in the Mushroom Kingdom, he kidnapped many recolored Marios. He stripped them of their souls, reducing them to faceless husks. He is also implied to be entirely responsible for the corruption of the Internet Graveyard memes. He is also the personal archenemy of Melony, SMG1 and SMG2.
He is voiced by Michael Kovach as Niles. As Zero, he mainly uses sound clips from the Predator. While possessing Axol, he is voiced by Kevin Lerdwichagul. During the WOTFI 2021 Rap Battle, he is voiced by Matthew Guerra.
To Vote for next month's Featured Villain, go to VFH
COMPLETE MONSTER PROPOSALS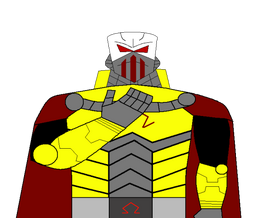 To vote for the Complete Monster Proposals of the day, see:
Phantom Orb from A Roblox Quest. - Ends May 27
To vote for the Complete Monster Removal Proposals of the day, see:
None at the moment.
Only users who have been whitelisted can make proposals. Ask an admin for more information if needed.
HELP THE VILLAINS
To write a new article, just enter the article title in the box below.
Not sure where to start?
Adding content
Talk and more...
Check out the community portal to see what the community is working on, to give feedback or just to say hi.
Or head on over to the forums and coordinate with the community on editing, projects, and more.
EVIL BLOGS

Refresh
After recent drama on the server, i was given authority by the admins to do this. So by popular demand, we have to deci…
I made a new sculpture recently, it's my version of Zalgo. Here are a few pictures, I hope y'all like it.
See more >
OUR VILLAINOUS FRIENDS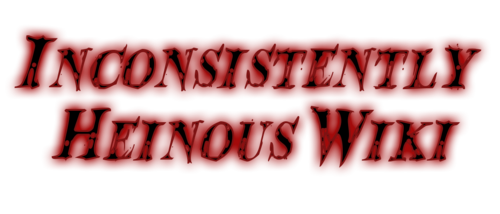 If you would like to become an affiliate, please contact BrandonDarkOne47.
ABOUT VILLAINS FANON WIKI
This is the wiki for those who wanted to add villains originating from various fandom or characters of your opinion are villains. For heroes, see Heroes Fanon Wiki. For evil objects, locations and/or terms, see Evil Fanon Stuff Wiki.
EVIL CHAT
If you see this, your JavaScript might be disabled or DiscordIntegrator plugin isn't working. If the latter, please contact a wiki administrator.
RULES TO BECOME A VILLAIN
Before contributing, please read our rules and abide by them.